Introducing the Gold Series Six Shooter
Was this article helpful? Vote!
No votes
Manhole frame adjustment is becoming big business due to a new generation of repair tools developed in the last decade. Engineers are specifying new methods to replace the venerable concrete saw and air hammer. These new methods are not only safer for workers, but much more economical.
Customer Driven Enhancements
The Mr. Manhole system is the innovator in this field of repair with its flagship manhole cutter, the Six Shooter. The company recently introduced its Gold Series upgrade to the Six Shooter. This upgrade embodies all of the original features of the Six Shooter plus the newest technologies developed during years of in-the-field-use. Mr. Manhole prides itself on listening closely to customer feedback and evolving its products to fit those customer
requests.
Increased Speed
The Gold Series upgrade brings many improvements to the previous version. The original Six Shooter had six cutting blades with straight profile cutting teeth. The Gold Series cutting tooth profile is curved to match the arc of the cut. This curve drastically changes the performance of the cutting teeth for the better. The receiver bars that the teeth plug into have been radically redesigned to enhance longevity and performance.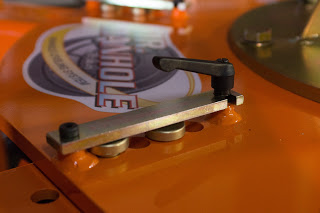 To adjust the cutting diameter with the original Six Shooter, large bolts had to be removed to enable each cutting arm to be moved. The Gold Series upgrade features a Quick Adjust system that allows cutting diameter adjustment in seconds, without tools.
Increased Power
The center shaft of the Gold Series Six Shooter has been redesigned to facilitate longer life and easier replacement, if needed. The main hexagonal drive has been redesigned for strength and the size increased from 2" to 2.5". The hydraulic motor is larger and has a 2.5" output shaft, which is an increase over the original 2" shaft.
Increased Durability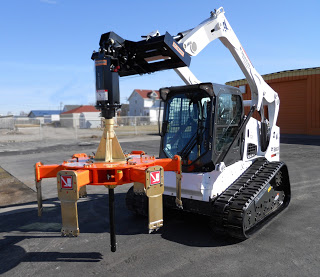 The steel plates that comprise the carrier assembly, at the heart of the Gold Series Six Shooter, have been increased from 1/2" to 5/8". The Speedplate, which is the centering device for the cutting system, has been strengthened and improved.
Increased Convenience
The comprehensive training videos were previously provided on DVD. For customer convenience, the training videos are now available online. As has always been the case, Mr. Manhole support is available by telephone.
Related Articles